As many people have higher and higher requirements for drinking water quality, more and more people begin to choose water filters. As a water treatment equipment that can deeply filter and purify water quality, its emergence is undoubtedly a It has brought a certain guarantee to the water consumption of consumers, which is one of the reasons why more and more people are installing brand water filter. The emergence of this trend has made more and more companies choose to create their own water purifier brand, trying to seize a place in the market. However, this is both good or bad for consumers. The good thing is that the major water purifier brands compete with each other. In the competition, they can continuously innovate their products to meet the needs of consumers.But With a variety of water fiter brands, consumers are confused and hard to choose.so let's take a look at the important aspects of water filter brand and some top water filter brands.
What you should focus on a water filter brand?
①water filter brand awareness
When consumers buy goods, no matter what they are, they will want to choose a relatively well-known brand, because they think of a well-known brand, and the general product is guaranteed and can stand the test of time and users. Therefore, when choosing a
water filter
brand, it is best to choose a brand with a relatively high reputation. In the current market with many water purifier brands, the popularity will bring its own purchase effect, and the sales of the product will be better than that of small brands.
②The core technology of water filter brand 
The popularity of brand promotion is important, but if a brand wants to do well, it depends on how the product is made. The product itself is the foundation of the brand's survival, and it also represents the strength of the brand. First of all, the product must have a national certificate, as well as certificates such as water wading approval. Only with these things can you choose it with confidence. Then it is to see whether the products of this brand have their own characteristics and core technologies, because no matter how good the brand promotion is, you still need the products to arouse consumers' desire to buy. If your products are similar to others, Then the homogenization of products is too serious, and consumers will choose your products and other products. But if your product has more advanced technology, it will bring different feelings to consumers, and it is bound to be more competitive in the market.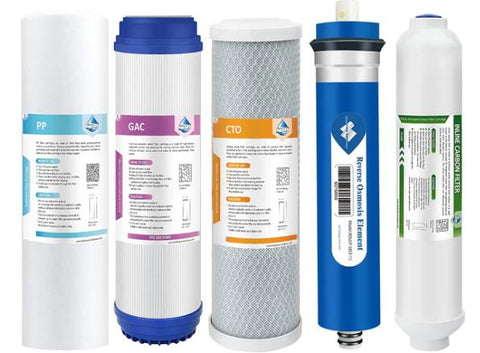 ③The innovative ability of water filter brand
We mentioned above that a brand must have its own unique core technology in order to emerge in the water purification market with serious homogeneity. Technology is advancing, society is changing, and consumer demands are constantly changing. It can be seen that in order to occupy a certain share in the water purification market, in addition to core technologies, innovation capabilities are also required, and products are constantly updated to meet current consumption. consumers' water needs.
④After-sales of the water purifier brand
After-sales, although it does not seem to be very important, it actually affects the reputation of a brand. Because no matter how innovative your product is, how powerful it is, and how good the quality is, if some consumers have doubts in the process of using it, or if there are any problems with the product, they want to contact the after-sales service to solve them. But nobody respond, which will damage the brand reputation. Therefore, when you are choosing a brand of water purifier, you must not ignore the after-sales ability of the brand.
Water filter purifier top brands
①SimPure
SimPure is a American water filter company  based in Seattle, Washington. SimPure believes in a minimalist lifestyle and committed to making it easy for you to get a clean, comfortable, and safe home without saddling your family with complicated technology. SimPure devote a lot of energy to designing and manufacturing convenient, practical, and affordable household water filters, air purifiers that integrate with your lifestyle.
②Membrane-Solutions
Founded in 2006, Membrane Solutions is a world-renowned supplier of filtration products. Headquartered in Texas, USA, it is a production and processing enterprise mainly engaged in laboratory consumables and filter elements. After several years of high-tech development, it has more than 2,000 square meters of workshops and nearly 500 square meters of 100,000-level clean workshops. The company has more than 20 years of experience in the production of plastic consumables and the supply of filter membranes. It has ISO9001 and CE certification, and passed FDA certification and NSF certification in 2013.
③Brita
Founded in 1966, BRITA is one of the world's leading experts in drinking water optimisation, inventing the first household water pitcher. Baseed in Taunustan, Germany, Brita has been in business for more than 45 years. It has grown from scratch to a successful international conglomerate. As of 2014, Britaa remains a family-run business and is actively responsible for society, the environment, employees and the quality of its products. Develops, manufactures and sells innovative water optimisation solutions, both in household products (water filters, and integrated water filtration solutions with other well-known brands of large and small household appliances).